Larry's Own VFR800 Special Build!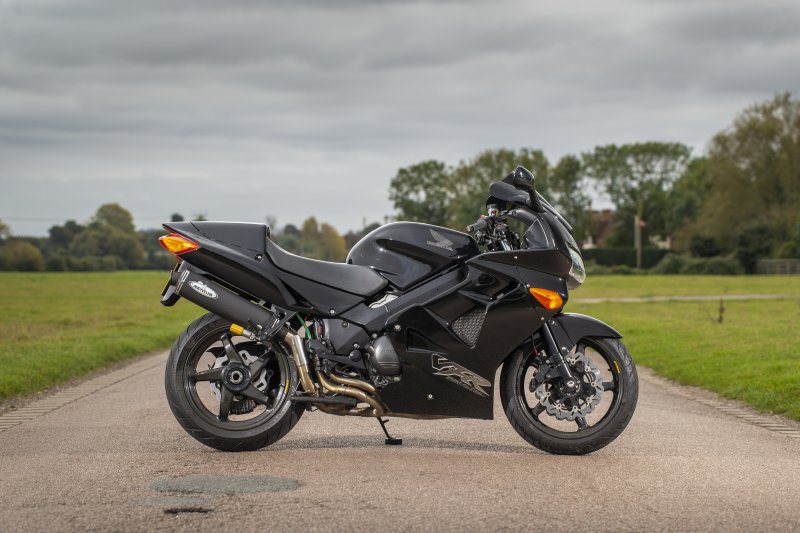 Following on from the VFR800 OKI Replica post, we have Larry's own VFR800 special build.
The bike also started life as a completely standard red VFR before having the full PDQ treatment.
We started with powder coating the frame and swing arm, before rebuilding with a custom rear hub,
carbon fibre Dymags, Firestorm forks revalved with Race Tech G2R valves and springs along with
powder coated Firestorm Calipers, Galfer wavy discs, custom R3 Nitron Shock, ASV Levers,
Domino grips, Remus high level exhaust with Motad stainless headers,
Pro-Bolt stainless fasteners throughout, a K&N filter and a PC3 mapped to suit.
The bike is also featured in the December 2021 issue of Practical Sportsbikes magazine, which is out now.