Manx and G50 Racing for the Team at Anglesey!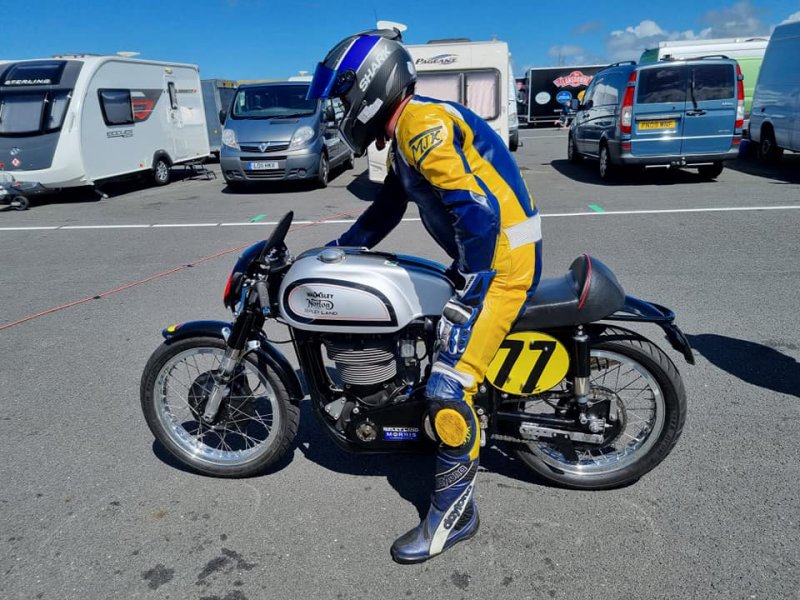 Something a bit different back in June this year for Robert and Emily, with Robert testing the shortstroke G50 and then racing the longstroke Manx for Ripley Land at Anglesey with the Lansdowne, his first time racing a single.
A blustery, wet weekend meant that the Lansdowne race was done with a wet but slowly drying track, and with the longstroke being slow to start, Robert went backwards off the line but was soon gaining back positions whilst scrapping with a couple of
shortstroke bikes, before getting passed them and quickly catching the bike ahead, as his lap times continued to come down lap by lap, finishing the race in 8th overall and 1st in the pre 55 class whilst also setting very quick lap times for a longstroke.
Unfortunately, due to the weather rapidly deteriorating over the weekend, after his first race, the rest of the meeting was abandoned.
An unfortunate end to the weekend but massive congratulations to Robert on his achievements in the race, especially being his first time on the bike!