Stunning VFR800 OKI Replica Special Build completed!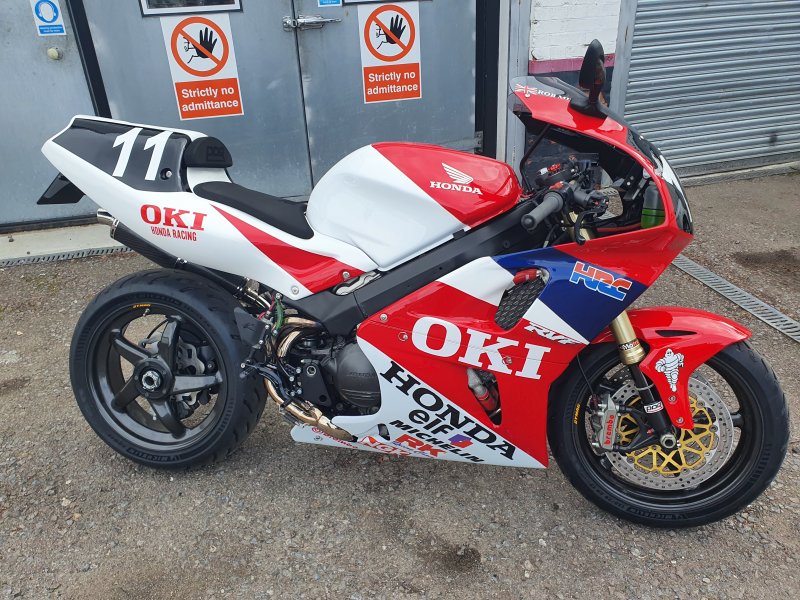 Stunning VFR800 OKI Replica special build that we have completed for a customer.
The bike started life as a standard VFR before being stripped down completely and rebuilt as a
top spec
OKI Replica.
We started with powder coating the frame and swing arm, before rebuilding with a custom rear hub,
carbon fibre Dymags, ZX10 forks with Matris cartridges, custom R3 Nitron Shock, Brembo HPK discs,
M4 Calipers, RCS master cylinders, Renthal bars, bespoke subframes front and rear with associated
fairing brackets to suit the RC45 bodywork, NC30 single headlight, modified Black Widow Headers
with a left hand exit, modified airbox, PC5 mapped to suit, Samco hoses, Valter Moto rearsets,
Valter Moto filler cap, AIM Strada dash and an OKI Replica paint job.
alongside Larry's own VFR800 that we have previously built.